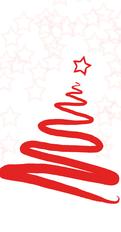 What is Lake Lorman Lights?
Lake Lorman Lights is a synchronized music and light show, with the music
being broadcast over 102.3 FM so you can listen in the car. In order to
keep our neighbors happy, we use a small FM broadcaster to play the music
to the cars.

What makes the lights flash to the music?
The lights in our display are controlled by a Light O Rama controller and
multiple controllers are linked together. All of the controllers are connected
to a computer that tells the controllers to turn this set of lights on and off.
Each song is a special computer program that tells the lights exactly what to do.

Why do you do this?
I started decorating my parents house a kid and it became a fun hobby each Christmas. I've always admired "that house" in the neighborhood that everyone goes to see because it has so many pretty lights on it. The real joy we get out of all the work is seeing the faces of the children who come to see our Christmas Light Display. I personally think the parents like the our display as much as the children.

How long did it take to do all of this?
To synchronize the lights to the music takes about 6 months. Choosing the Christmas songs we use in our display is always the hardest part. There is also a tremendous amount of work in planning the display, making decorations, and setting everything up. The setup of the Christmas light display usually takes about a month of very hard Elf labor. All of the hard work pays off when we turn our Christmas light display on for everyone to enjoy.

How many lights do you have?
Our 2014 display has over 45,000 lights. Many of them are LED which saves energy and the colors are more vibrant.

How much is your power bill?
Since the Christmas lights are not all on at the same time it does not use as much electricity as a static Christmas light display. The electricity cost is about $1.00 per day to run our display.

Who invented Christmas lights?
The history of Christmas lights dates back many centuries. In 1882, Thomas Edison's assistant, Edward Johnson, came up with the idea of electric Christmas lights. He lit up a Christmas tree in New York City with 80 small electric bulbs. Within 20 years, stores were displaying electric lights and they were being mass-produced and sold to customers. Our display carries on the tradition of those early inventors who gave us the gift of Christmas lights for all to enjoy. Christmas is a beautiful time of year and we hope you enjoy our display.